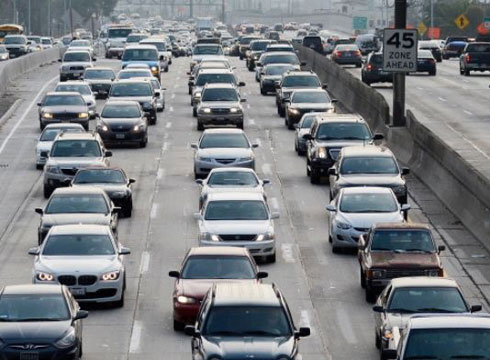 It's no secret that radio audience size has been declining rapidly over the last decade.
Recently, a new study from researchers at the University of Michigan has confirmed what many have been speculating; that these numbers have been drastically reduced to the demographic of human beings who spend hours of their day driving to and from work on highways with four or more lanes.
"Our research yielded results that were concurrent with our hypothesis; that the number of people who still listen to AM and FM radio is almost equal to the number of people who commute to and from their jobs in motor vehicles," says lead researcher Harrison Weddleton.
The popularization of the internet has caused the number of radio listeners to decline rapidly in the last ten years. This process, in combination with the constantly rising numbers of commuters, has led researchers to believe that cars are actually the only place people listen to the radio at all anymore. The researchers' data, as shown in Figure 1, suggests that the number of commuters has recently surpassed the number of people who listen to AM/FM radio.
"We went on to survey many commuters to gather more data on the types of programming they listen to while driving, and the results were shocking," adds Weddleton.
What the researchers found was that of the 1,087 commuters surveyed, approximately 35% listed traffic updates as the primary reason for tuning into any radio station at all.
Other reasons listed by those who were surveyed included to listen to news or sports highlights, or for winning lottery numbers. Only 6% cited music as being a reason for turning on the radio.
What was more shocking to the team was that 65% of those surveyed replied 'no' to the study's final question, "do you even like music?"
"The implications of the study for future programming and advertising are many," notes Weddleton.
"We expect that in the future radio will consist primarily of four types of stations: stations strictly dedicated to traffic analysis and updates, news, sports and lottery numbers. Our data has led us to believe that music won't have a place on the radio for much longer."
Weddleton and his team– who cull their personal music from a variety of obscure, niche blogs — say that given their results, it is obvious that top 40 format still dominates the airwaves, adding that those who complain about music on the radio "are clearly uninformed on the matter."